Wear your basketball number with pride or you could even wear the number of your favorite basketball player.
Celebration Bazaar
has been creating the perfect basketball numbers for kids who love to play basketball. The design features the number with basketballs inside. The name is fully customizable so you can create a unique gift.
These would make great birthday or Christmas gifts for the basketball fanatic and are available on apparel, stationery and much more. Here is just a small sample of what is available at Celebration Bazaar.
If the number you want is not available, please contact us through the
Celebration Bazaar
store and we will be happy to create it for you. The background color can be easily changed form the black shown below.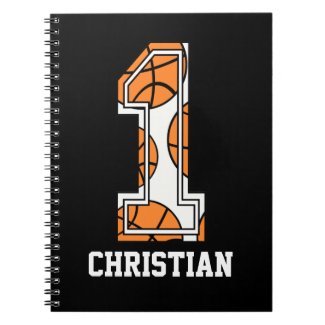 Liberty water bottles make excellent gifts for the basketball player ~ with their name clearly showing on the bottle with their basketball number, the proud owner will always be able to find theirs in the sea of water bottles on the sideline of the basketball court.
A jigsaw puzzle and placemat are also shown below as an example of the great customizable gift ideas for having your basketball number on.
The perfect gift for a young girl is the basketball necklace with their favorite basketball number and their name. All her team mates will adore this necklace ~ great for basketball trophies!
A sandstone coaster and t-shirt are also shown as some of the products these designs are available on.
A melamine dinner plate would be perfect - great for the basketball player who wears the number 8 or even for someone for their 8th Birthday.
An i-pod touch case is featured below and the store carries a wide variety of phone cases with this design. A pillow is also shown below and a great addition for any basketball fan's bedroom!
Visit the
basketball numbers section
at Celebration Bazaar to see the huge variety of stationery and gifts available. We are happy to assist if you would like the number on a product not currently available in the store, and we are happy to assist in any customization ~ send your request through the
Celebration Bazaar
store at Zazzle.